Saito bio-concentrator(Y)
Saito bio-concentrator
Disc bowl centrifuges, nozzle type | Y SERIES
【Change the product name】
「Saito yeast separators」→「Saito bio-concentrator」

Saito Bio-Concentrator, a nozzle-type centrifuge designed for processing high concentration solutions. Selection of SUS304 or SUS316 available for the liquid contact section. Sanitary designed and capable of CIP. We select perfect materials to invent our separator. From long years of technique & trust, we make great progress in creating super-sized models. Design varies from totally-enclosed type to built-in collector pump type.
Special features
The introduced feed will reach into the bowl uniformly via the distributor, and will run through the gaps of disc stack. A super centrifugal force, approximately from 5,000 to 9,000 of G-force, will sediment & concentrate the solid contents to the bowl's interior wall for nozzle discharge. As for the collected clarified liquid, it will be discharged from the outlet at the upper part of the bowl. Saito Bio-Concentrator enables 5 to 10 more times of concentration from only one process operation.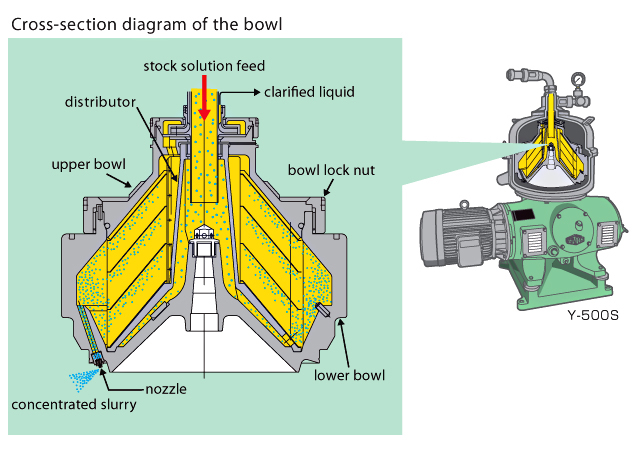 High Concentration
BIO, the majoring market these recent years, and the fermentation market, necessary of delicate conditions & demands, Saito Bio-Concentrator, the Y Series, can satisfy your needs for mass-volume-production & high-concentration. Saito Bio-Concentrator is an ideal high-concentration typed machine which enhance the efficiencies of yield ratio & cleaning. Our nozzle, applied with tungsten carbide, abrasion-resistant & acid-resistant, is designed to carry out easy replacements. Above all, for anti-choke of nozzles, segment parts are installed.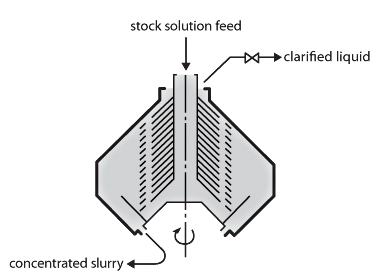 Cleaning
Saito Bio-Concentrator supports our customers' cleaning & steam-cleaning process with perfect design & material selection. Cleaning process, continuous operation available, after finishing feed introduction.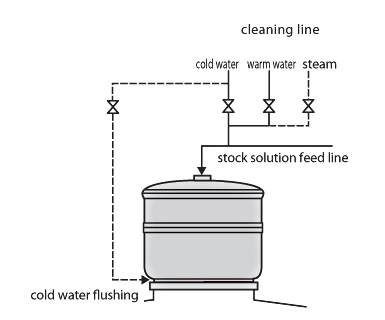 Standard Cleaning Program
Program
Time
(min)
Temperature
(℃)
1.Preliminary rinsing
5
70
2.Alkaline washing
40
70
3.Intermediate rinsing
5
70
4.Acid washing
20
70
5.Final rinsing
5
70
6.Cooling
5
Cold water
※Steam cleaning process recommended for less contamination.
Application

SEPARATION, CONCENTRATION & WASHING


---

Fermented product
beakers yeast, torula yeast, brewer yeast, lactic acid
Cultivated fungus
algae, cholera
Clarification organism suspension.
Specification
Type
Capacity
(L/H)
Motor
(KW)
Bowl speed
(r.p.m)
Weight
(kg)
Dimensions
(L×W×H【m】)
Y-31
250
1.5
7,000
160
0.5×0.4×0.8
Y-55S
5,000
3.7
8,000
400
1.4×0.6×1.4
Y-250S
15,000
11
5,500
1,000
1.5×0.6×1.65
Y-250
20,000
11
5,500
1,000
1.5×0.6×1.6
Y-500S
20,000
22
5,500
1,200
1.5×0.7×1.6
Y-500
50,000
18.5
5,500
1,250
1.5×0.7×1.6
※S:built-in collector
※Please note that all specifications are subject to change without notice due to product improvements.